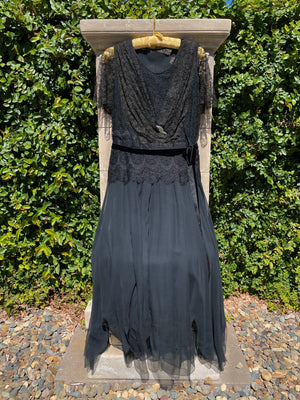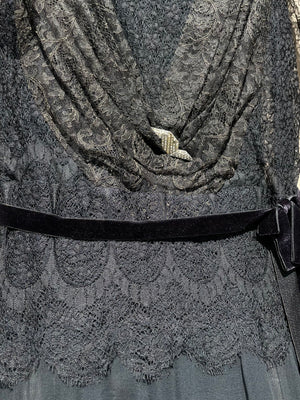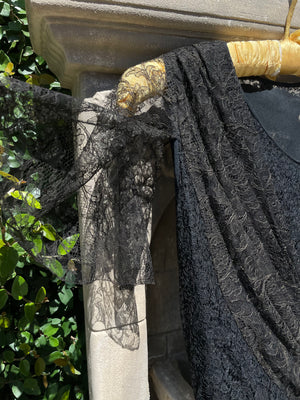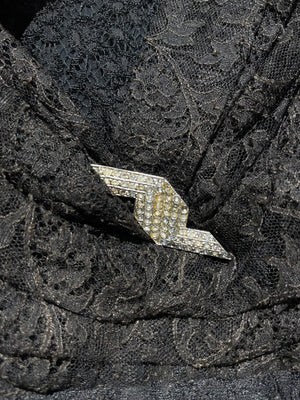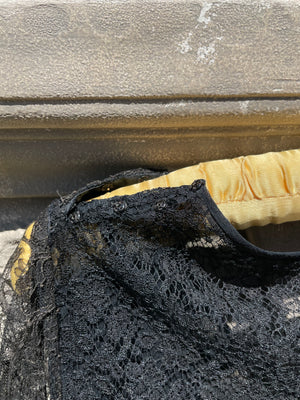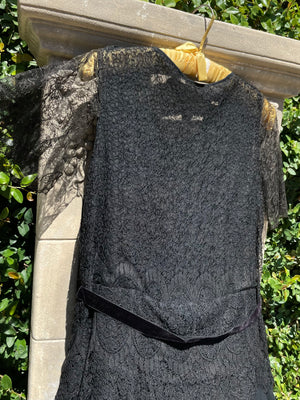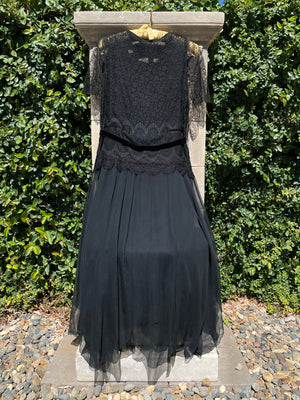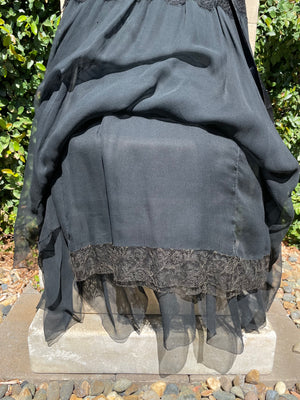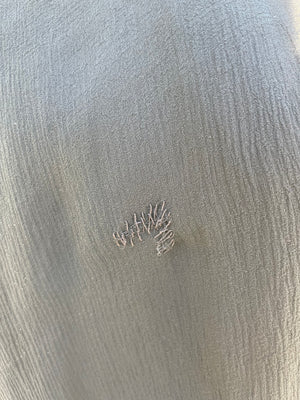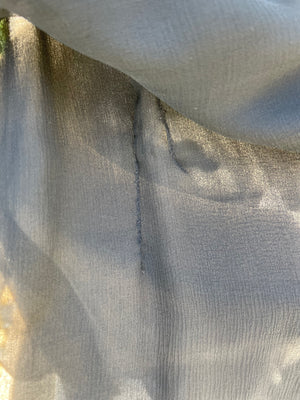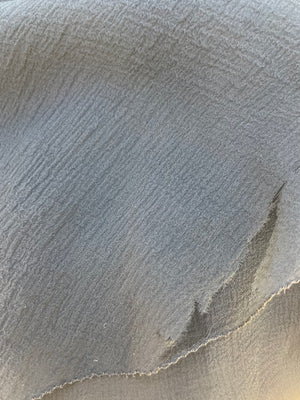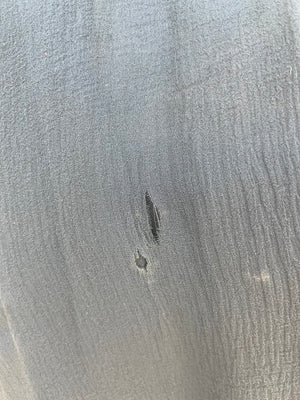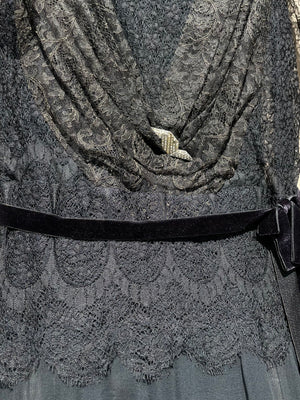 1918 French Flutter Sleeve Drop Waist Lace & Chiffon Dress
Ruth Moxie purchased this dress in Paris in 1918 on her honeymoon and it worked its way into Geraldine O'Connor Bascom's hands in the 50's. French design and construction  black lace drop waist dress with chiffon skirt with scalloped hem. Rhinestone decorative lightning bolt buckle at waistline with velvet trim. Snap closures at shoulder seam.
Condition: Good for age- thread darn on skirt, some small holes, as well as some tears right at hem. Lining near bust has some tears, but does not affect wear ( could be removed as well if desired )
Measurements: Best fit XS/S due to no closures at side
Bust: 36-38" max ( best for smaller)
Waist: 32" max
Shoulders: 14.5"
Armhole: 17"
Hips: 44"
Length: 48"