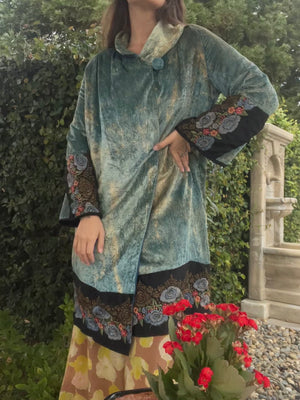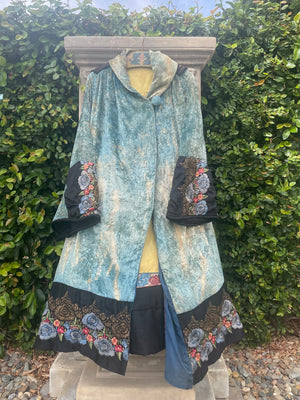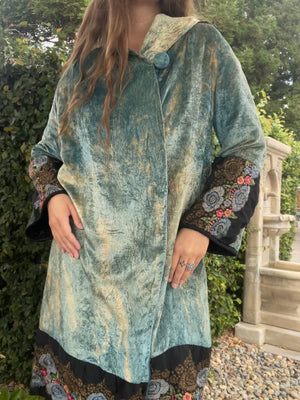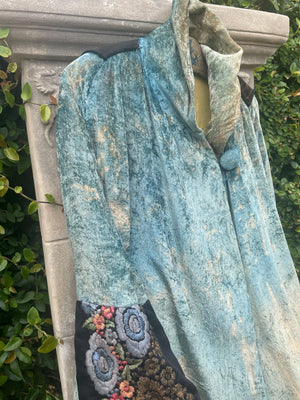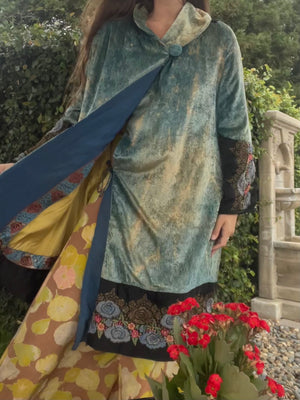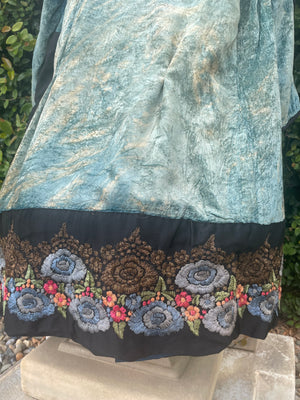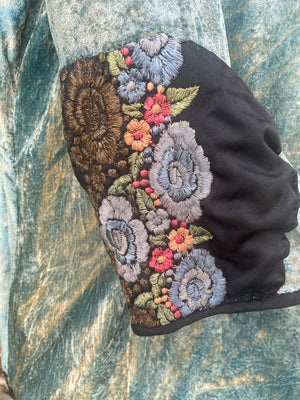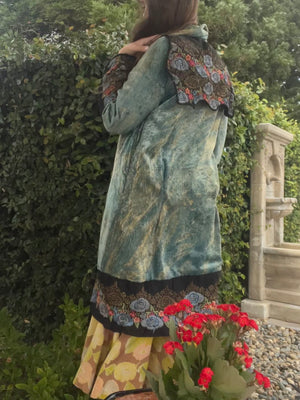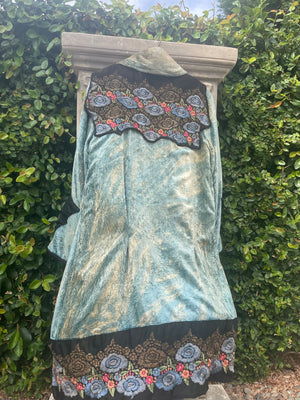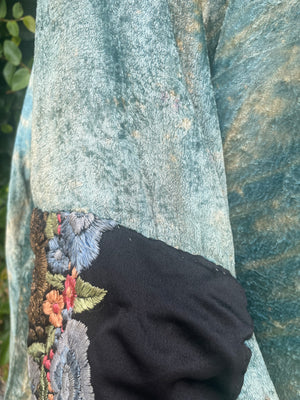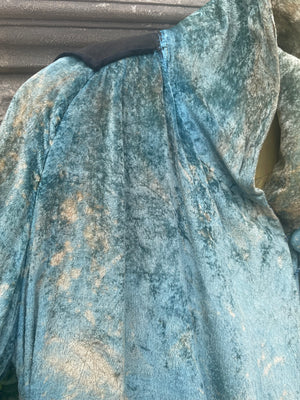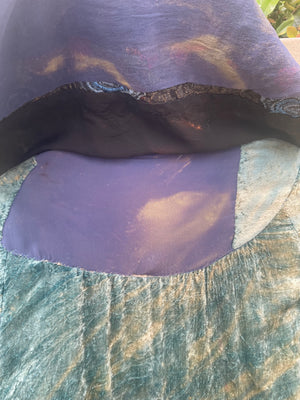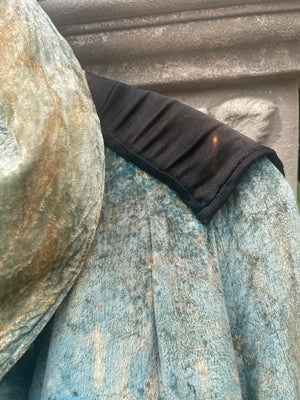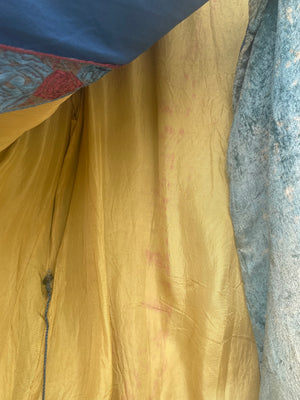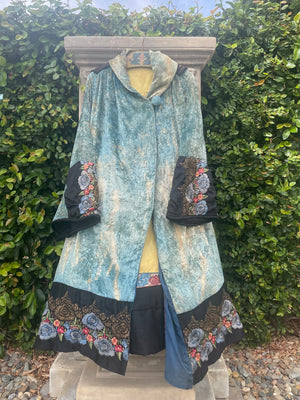 1920s Dual Tone Embroidered Lamé Trim Emerald & Gold Velvet Opera Coat
Stunning 1920s emerald and gold dual tone silk velvet opera coat with black noir silk panels at hems and back yoke with colored floral and lamé embroidery. Single fabric covered large button at neckline with ties inside hip line and lined a a golden taffeta blend fabric.
Condition: Good-  as is; The dual tone actually was a result of some color bleed when soaked, ( the risks of having to wash antique pieces.) In my personal opinion resulted in a unique affect, but will be priced sweeter due to this. Some minor color bleed spots inside lining, minor loose embroidery, but overall good for age 
Measurements
Bust: 38-44"
Shoulders: open
Sleeve length: 13"
Bicep: 13"
Waist: open
Hips: open
Length: 39"