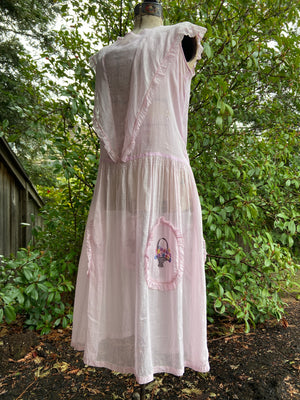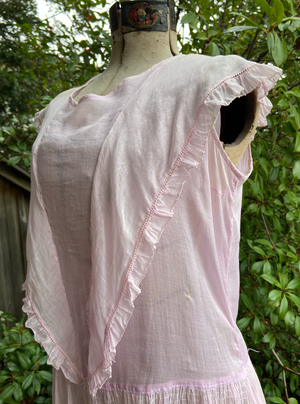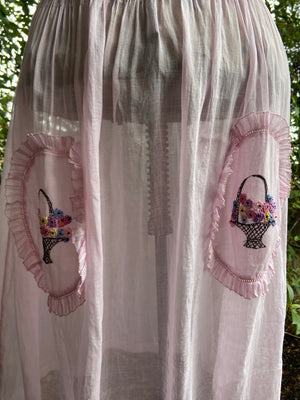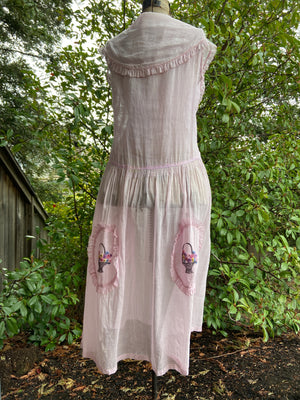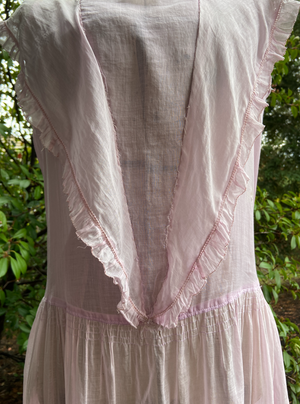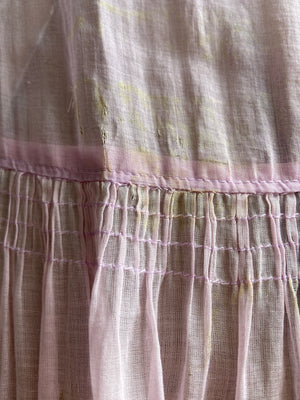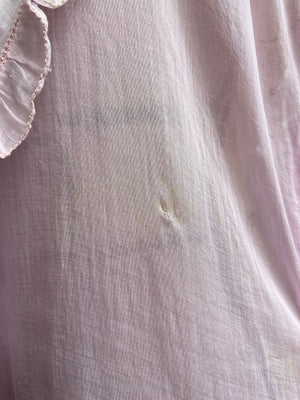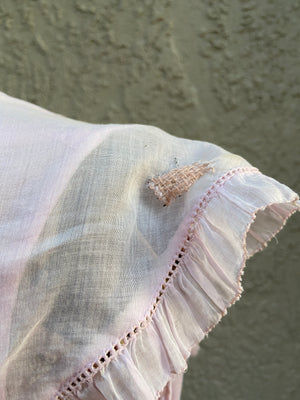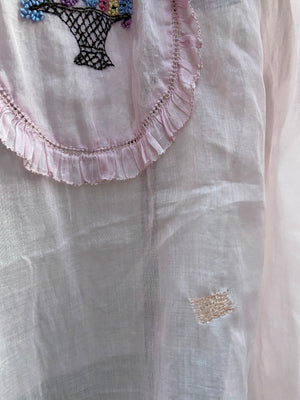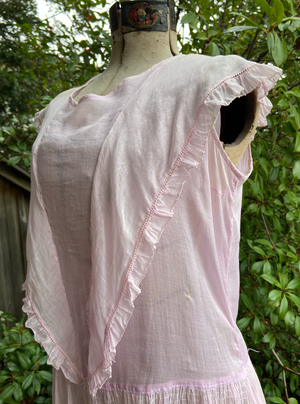 1920s Drop Waist Cotton Voile Flower Basket Dress
1920s light and airy lavender lower basket embroidered cotton voile dress with sailor style collar. Hand sewn detailing, smocking at waistline and flower basket embroidery on front an back.
Fabric: Cotton gauze
Condition: Good; there is some faint discoloring to shoulders and near back middle waistband as shown and areas where threading is a bit loose. There are a handful of small fabric mends as well in matching thread.
Measurements: 
Bust: up to 38" best for smaller XS/S
Waist: up to 34" best for smaller XS/S
Shoulders: 14.5 ( 20" from ends of collar ) 
Hips: 38"
Length: 44"