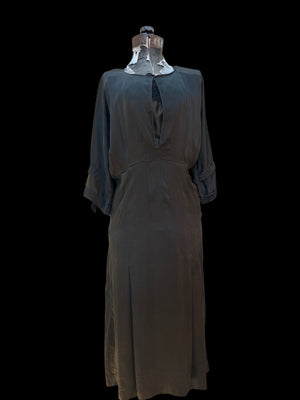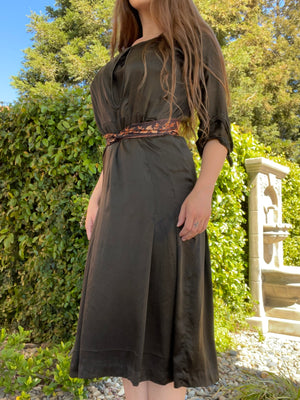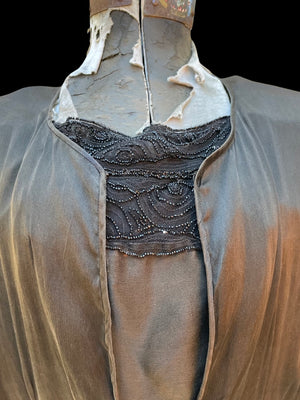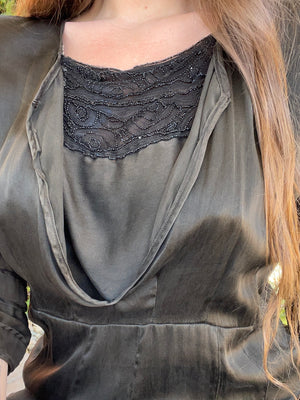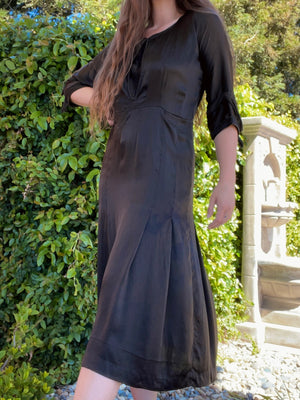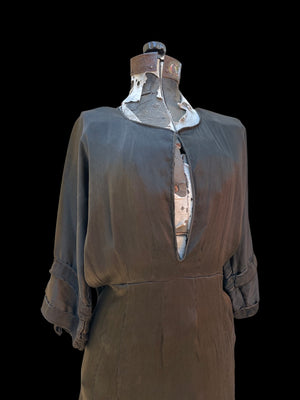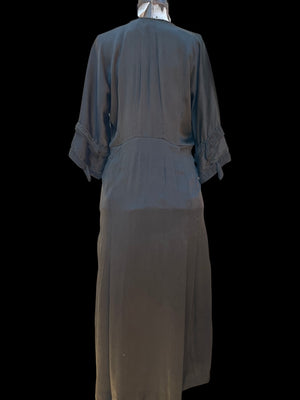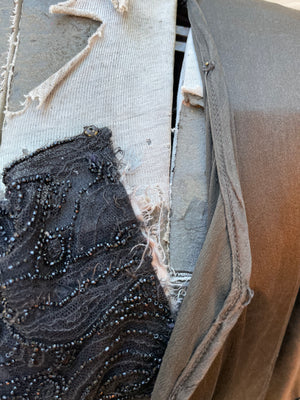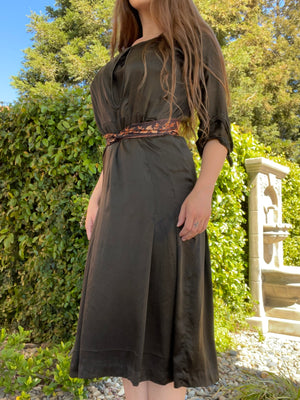 1910s Slinky Charmeuse Midi Dress
Gorgeous 1910s era charmeuse liquid bronzey-black midi length dress with peekaboo beaded modesty panel and a simple hook and eye that closes at the top ( beaded panel could easily be taken out so there is a skin peekaboo keyhole instead. 3/4 length sleeves and a slim pleated skirt.
Condition: Great, only flaws is the lining behind the beaded panel has been removed, but it doest affect wear whatsoever
Measurements:
Bust: 41"
Shoulders: open
Sleeve length: 15"
Waist: 32"
Hips:4-"
Length: 47"