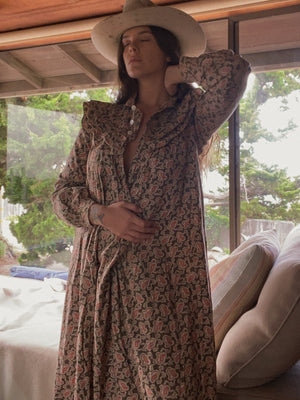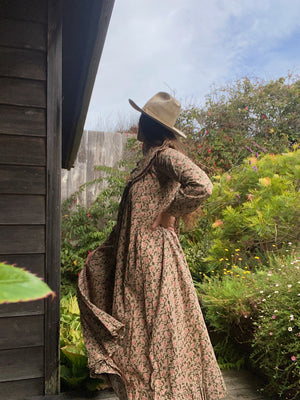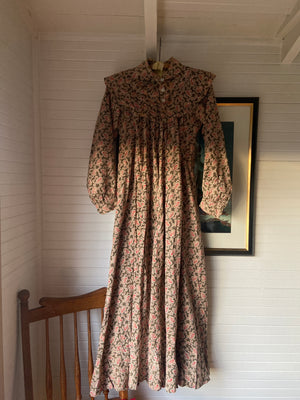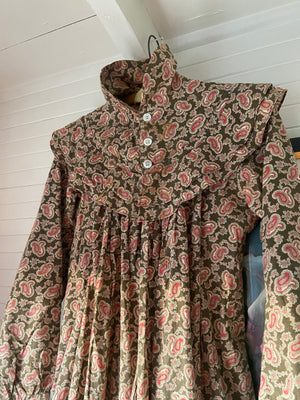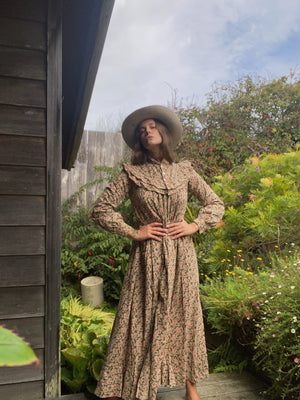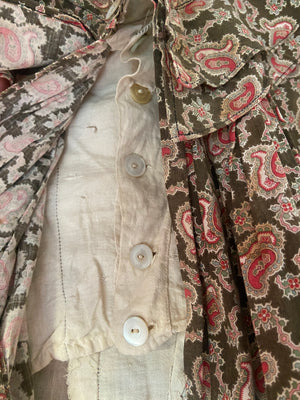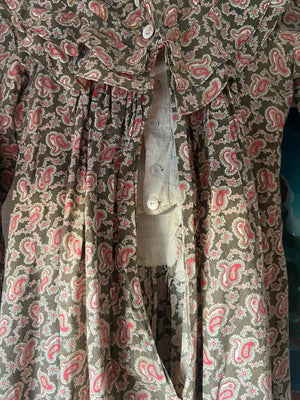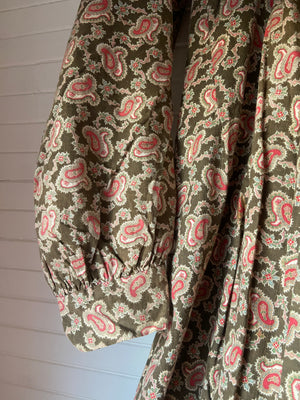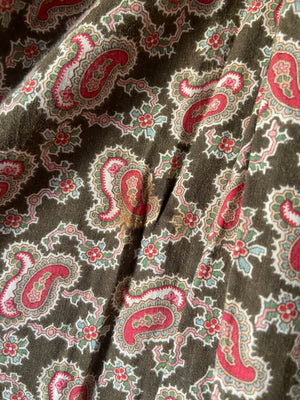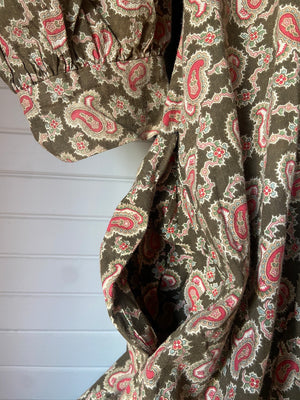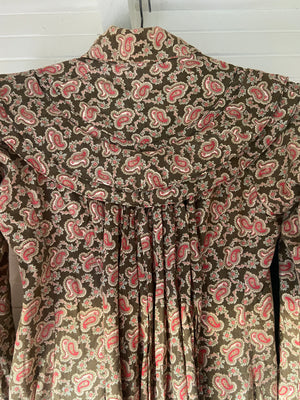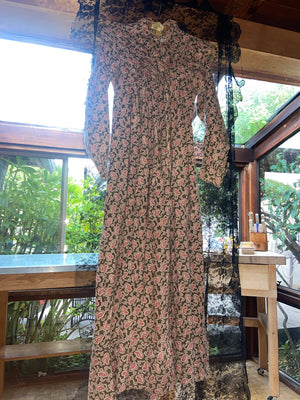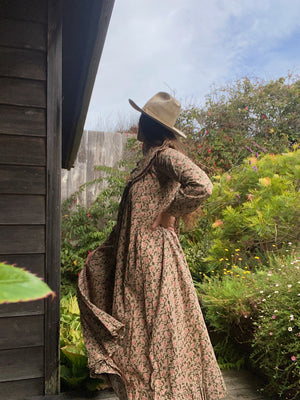 1890s Paisley Cotton Wrapper Dress
Late 1800s paisley cotton wrapper dress with watteau back, double ruffle shoulder collar, MOP buttons up front, and hidden pockets. Has a muslin bodice lining that fits smaller than actual bust/wast of dress.
Condition: Great, a few faint marks that are nearly invisible and some discoloring to inside lining. Very strong and ready to wear
  Model is 5'5 * 37" bust *  26/27" waist * 39" hips 
Measurements: best fit xs-s
Bust: 34" when bodice lining buttoned
Waist: 28" when bodice buttoned
Shoulders: 13" but fits up to 17"
Sleeve length: 25"
Hips: Free
Length: 51"