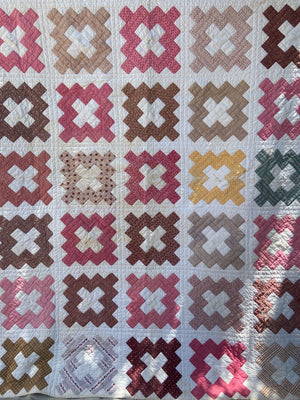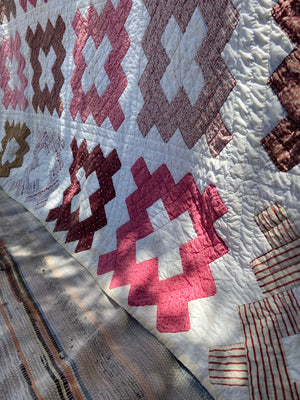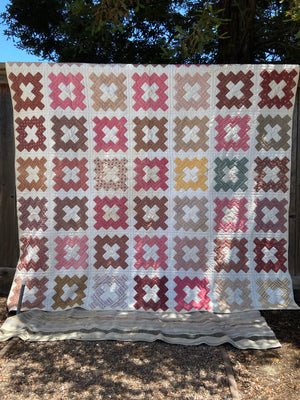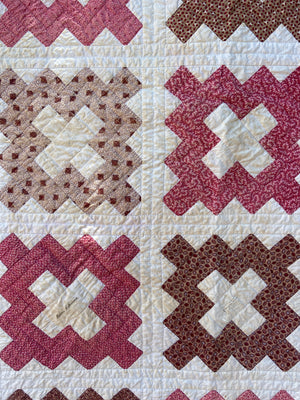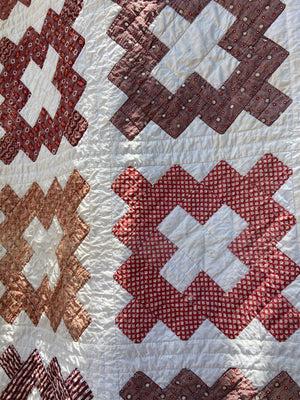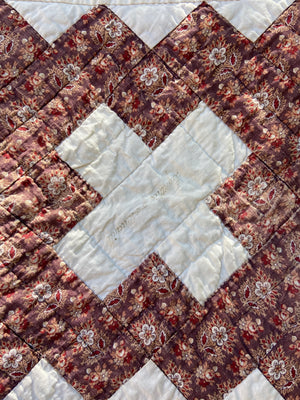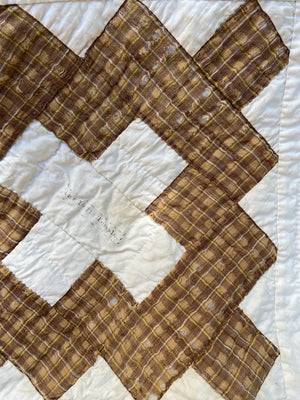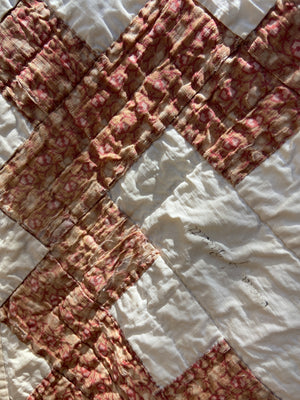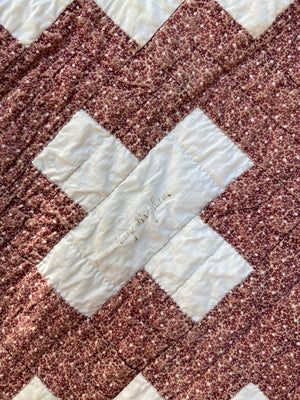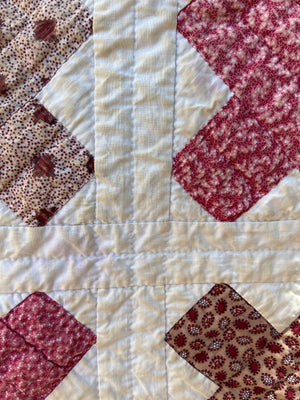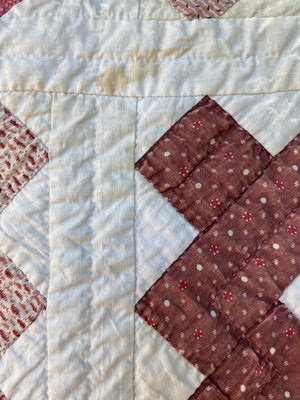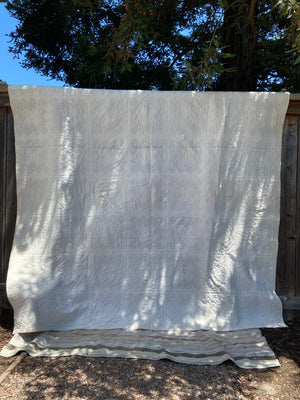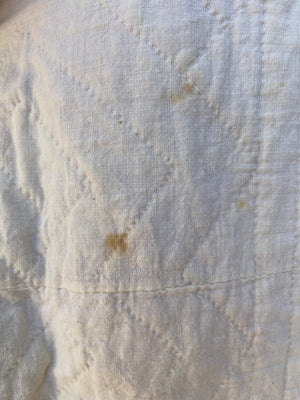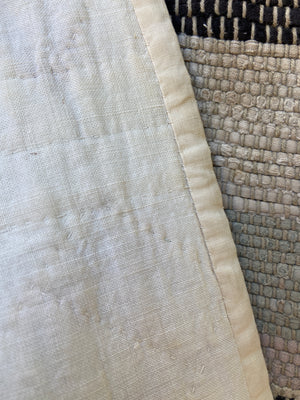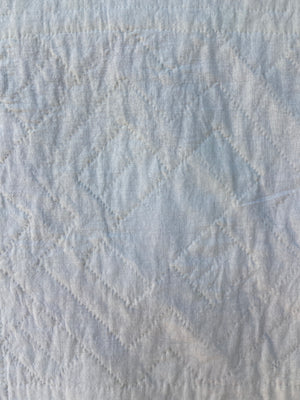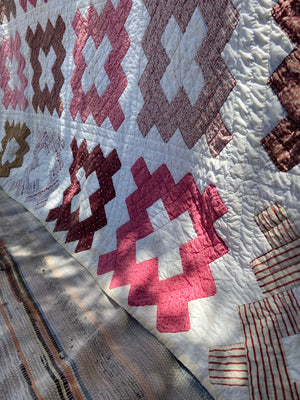 1880s Friendship Album Patch Quilt
Incredible 1880s Friendship quilt, entirely hand stitched with 49 blocks, all with hand written signatures from friends. These friendship quilts were pieced together typically by one person, but each person that contributed would hand sign their block. After doing research on the names as best I could it places this quilt to have been most likely made in Massachusetts. Done in an array of gorgeous colors and calico/ madder fabrics of the time, and some a bit earlier. Back over front binding and ready to be used as you wish; hung on your wall, for display, or laid on your bed. 
Condition: good for age; there are two or so smaller marks on front of quilt and a few blocks have minor fabric wear. There are 4 blocks where there is still some light fabric discoloration to the white background, seen in photo 4, even after 5 washes. Back is in great shape as well for age, and there is only a few smaller marks. Please note the wear mentioned is only normal for a piece of its age, and overall this quilt is incredibly sturdy and ready to use.
Measures: 
80"  x  80"