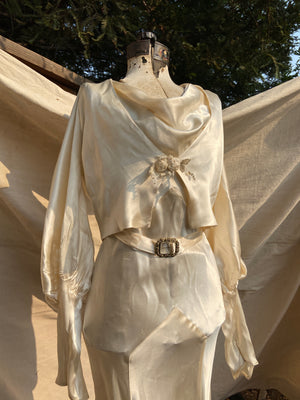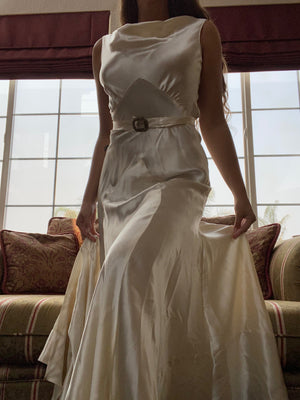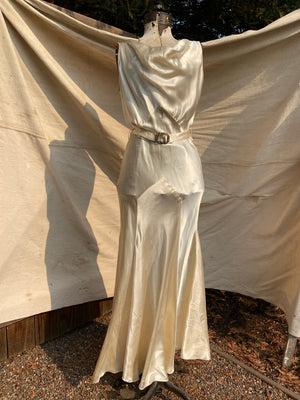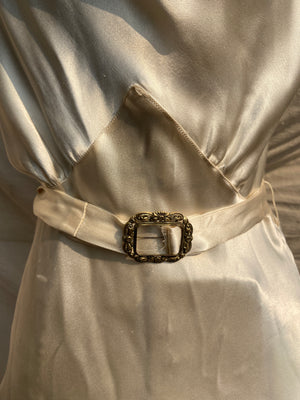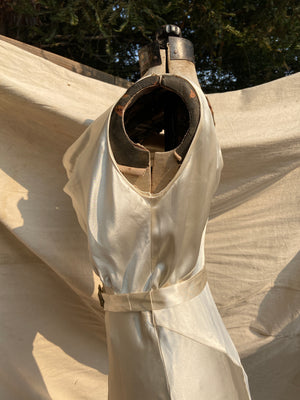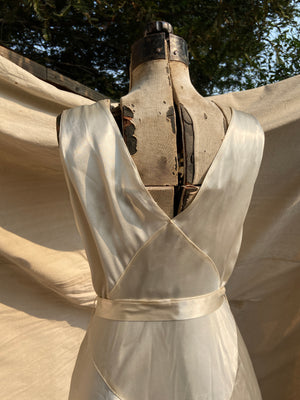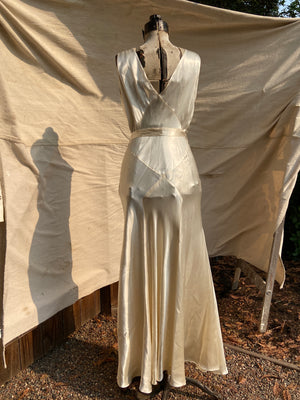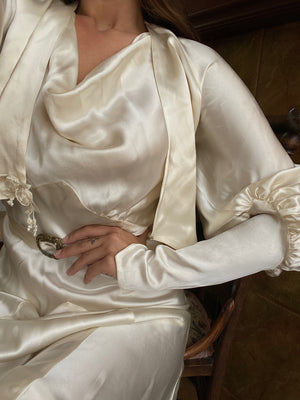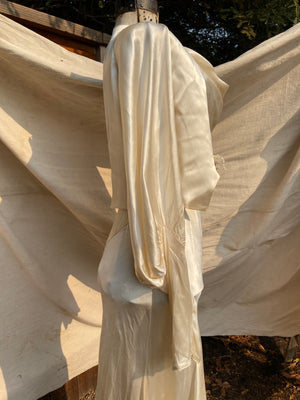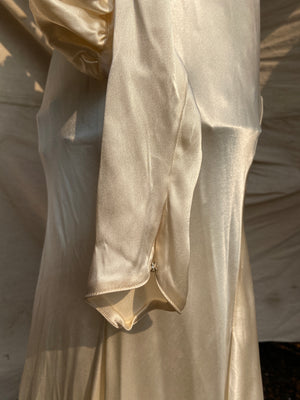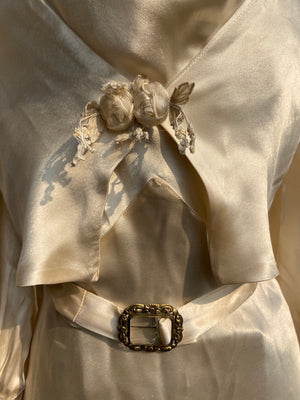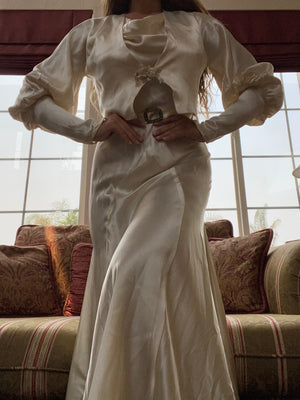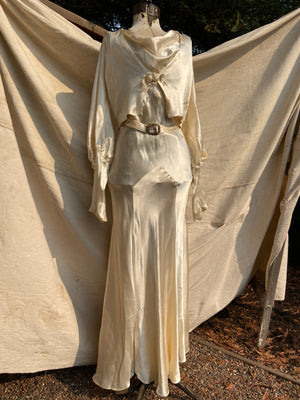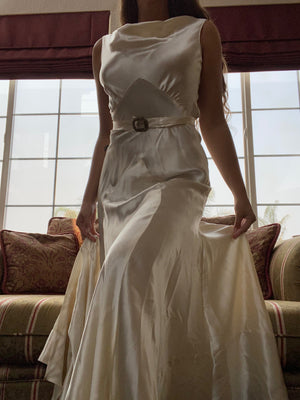 1930s Silk Satin Bias Cut Two Piece Bishop Sleeve Wedding Dress
Jaw dropping two piece Hollywood glamour 1930s silk satin bias cut, cowl neck gown with low V-back and gorgeous seaming down skirt. Comes with original belt, and an antique brass buckle that I've included, as the original buckle wasn't with it. Matching silk satin jacket with absolutely insane bishop sleeves that taper to an angled point at the wrist with snap closure/ floral applique adornment at the center bust with snap closure as well. 
Condition: Great for age; there are no real flaws to note except some fraying to threads here and there
 Model is 5'5 * 38" Bust * 26/27 Waist * 17" Shoulders * 39" Hips
Measurements:
Bust: 36-44"
Waist: 26-32"
Armcycle: 19"
Hips: 36-44"
Length: 58"
Jacket bust: 38-40"
Waist: 34" (when closed )
Shoulders: open
Sleeve length: 27" at longest point
Length: 17"