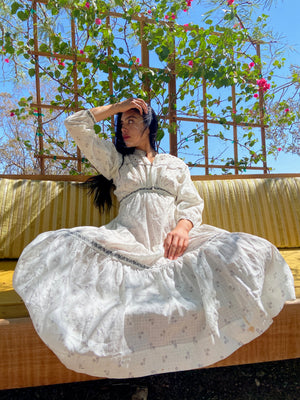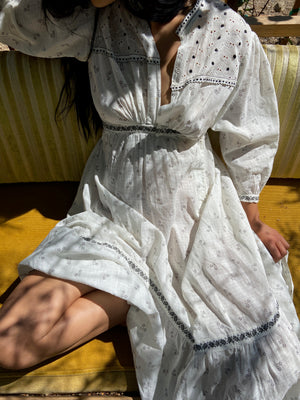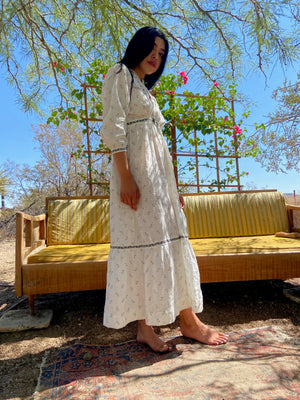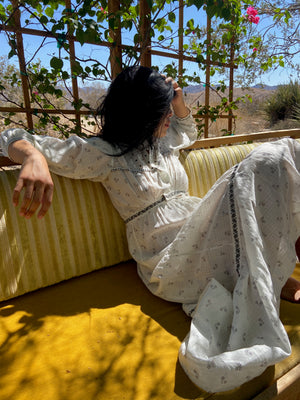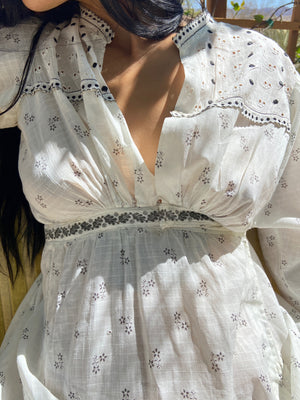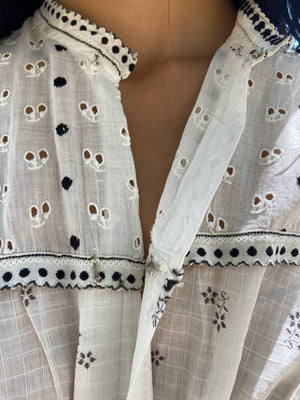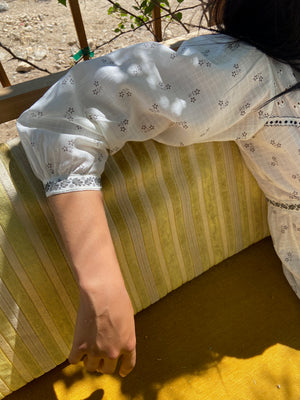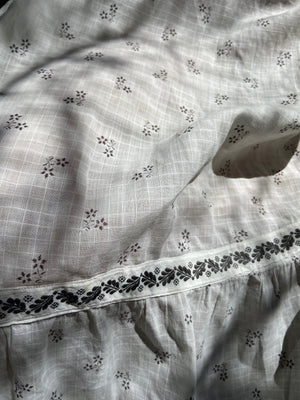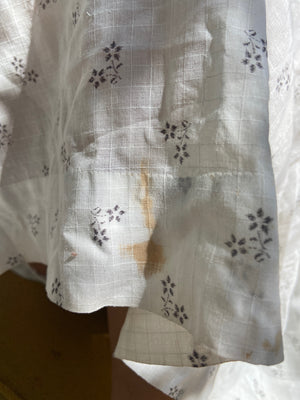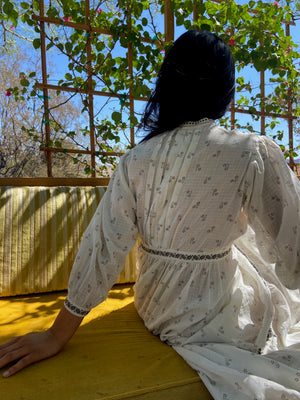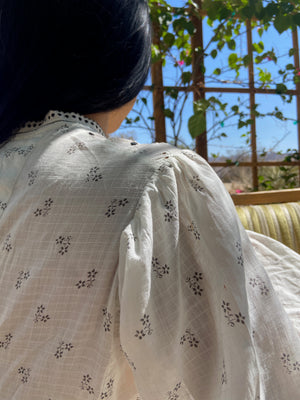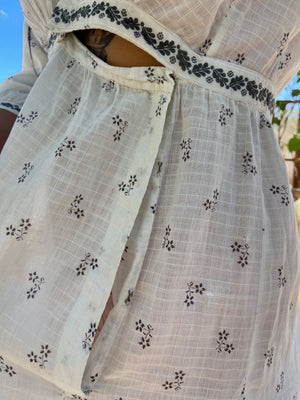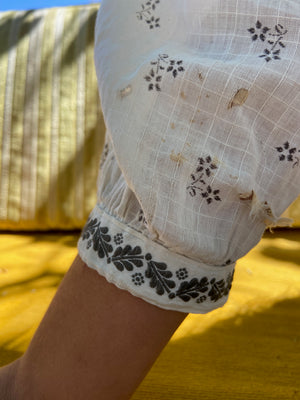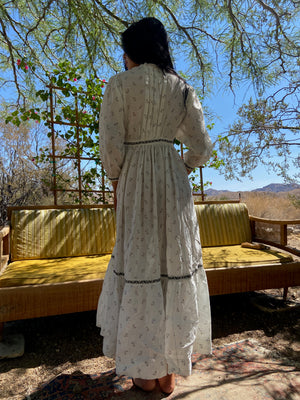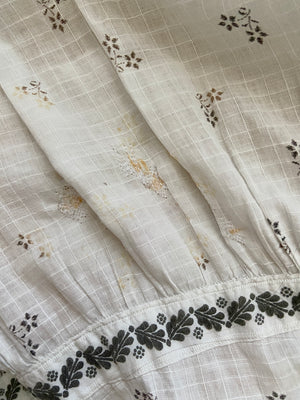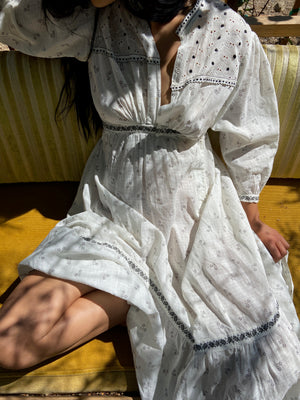 Late 1800s Calico & Eyelet Prairie Dress
One of the sweetest victorian calico dresses; empire wist with eyelet panels at bust, 3/4 length full sleeves, and trim along neckline and skirt. Has hook and eyes up the center front and across skirt waist, ad well as opening on skirt as shown. Entirely hand sewn, this one is so incredible.
Fabric: Cotton
Condition: Great a few small, faint marks here and there, and small holes near one sleeve hem as shown, but beautiful overall and strong
Measurements:
Bust: 36"
Waist: 27"
Shoulders: 15"
Hips: 46"
Length: 49"