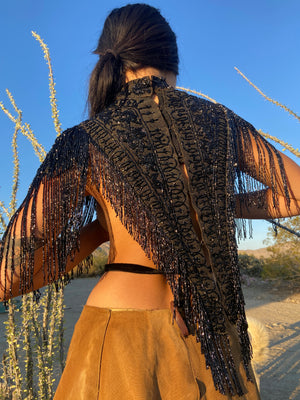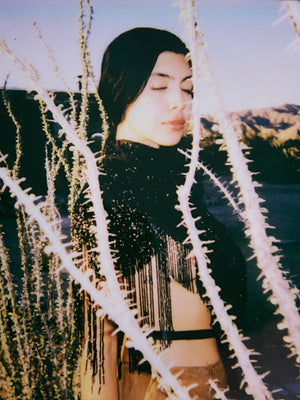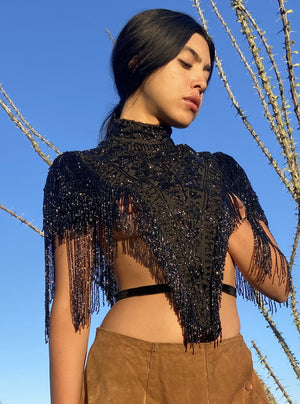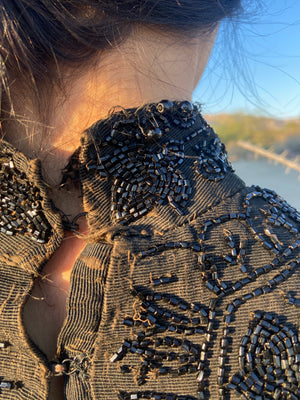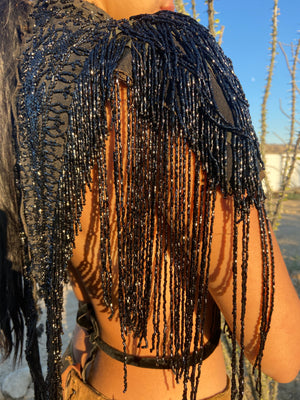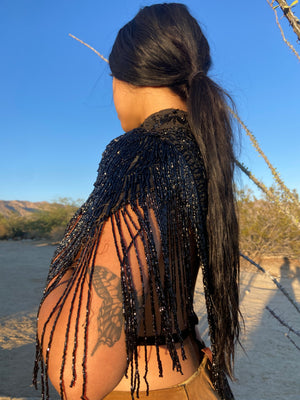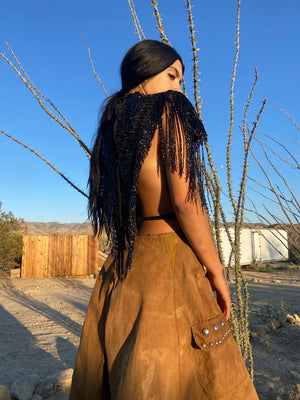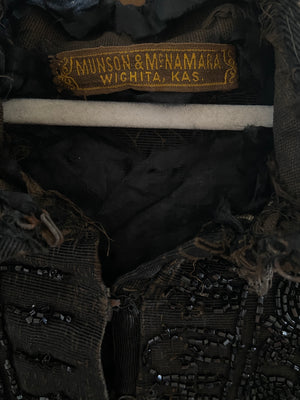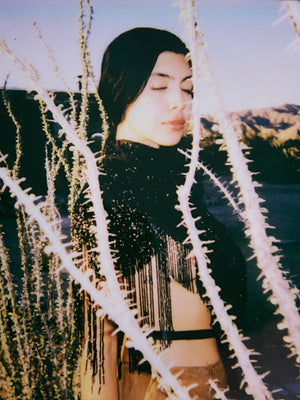 Antique Victorian Beaded Fringe Mantle
Stunning Victorian era fully hand beaded mantle wth high neck, shape front front, cap sleeves with fringe beading and hook and eye closures up the center back. Label inside reads...
Condition: Good for age: the linking inside is deteriorating, but it isn't needed,  there are some missing beads throughout as shown, but sturdy and presents amazingly.
Measurements:
Around neck: 13"
Bust: open / panel is 11" across
Waist: 24-29" when tied, but can be left untied
Length: 21" down center front