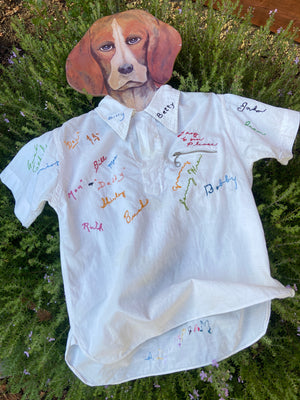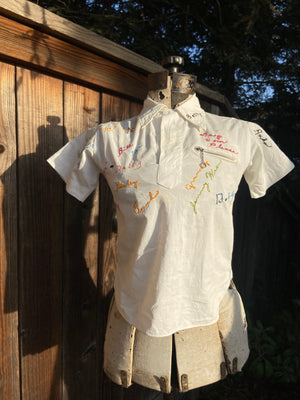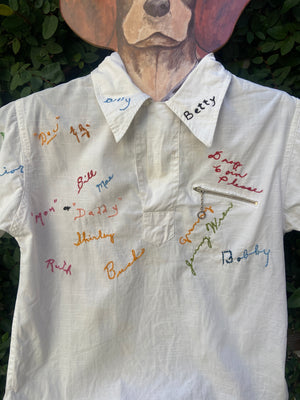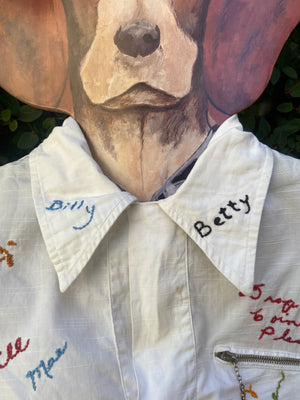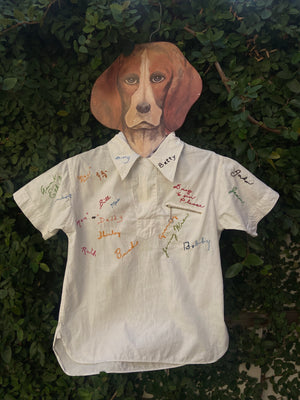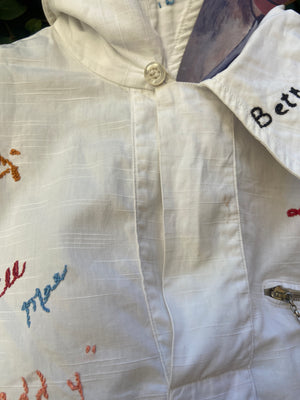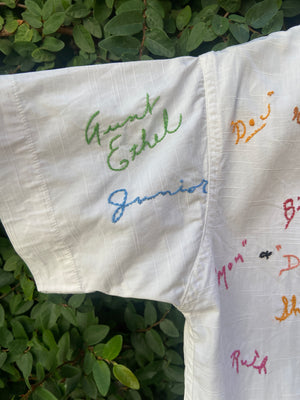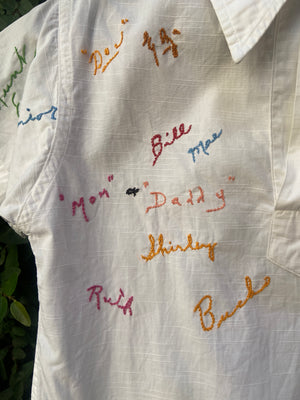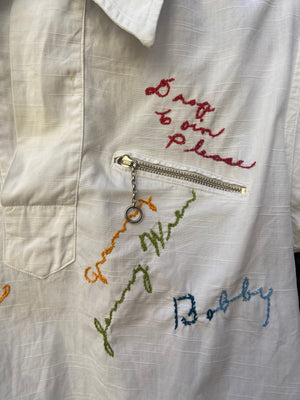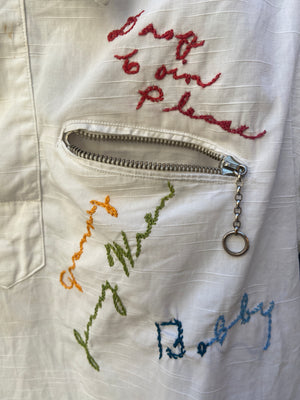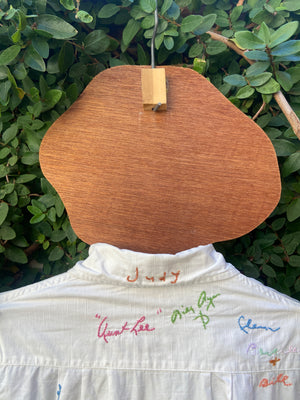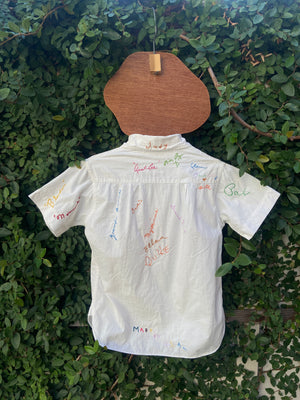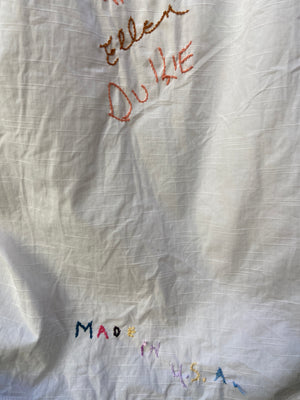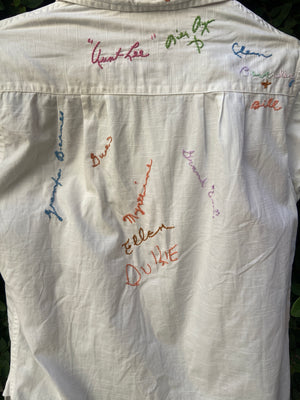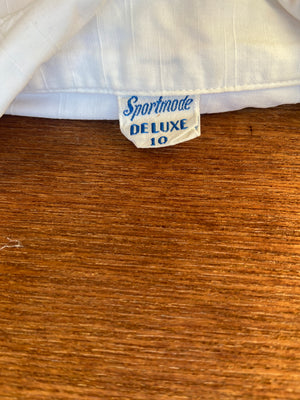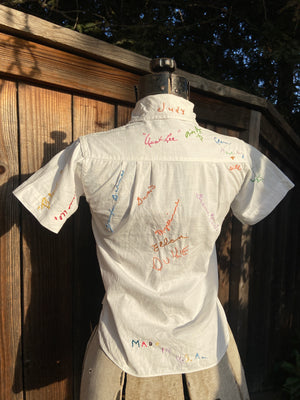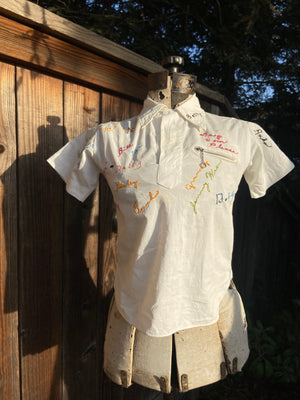 1930s/40s Autograph Loop Collar Blouse
Fun Fact: this blouse was part of a collection that came from a woman who used to professional show Beagles. 30s/40s cotton autograph/signature blouse with loop collar, pleated back yoke, and the sweetest Talon chain zipper tiny breast pocket. 
Condition: Great, extremely faint marks in an area or two
Measurements
Bust: 32:
Waist: 31"
Shoulders: 14"
Armcycle: 14"
Length: 18"