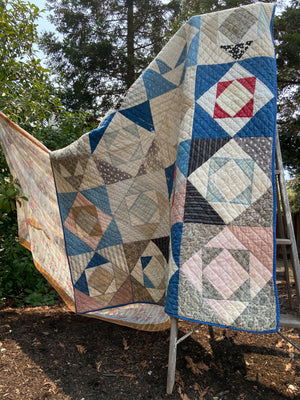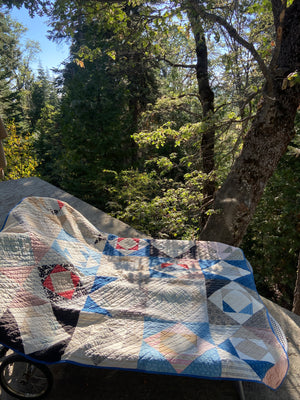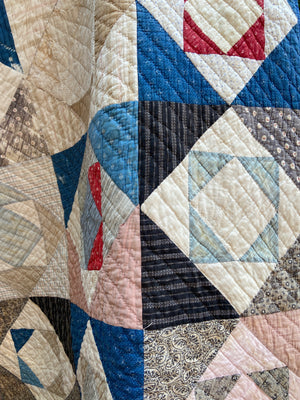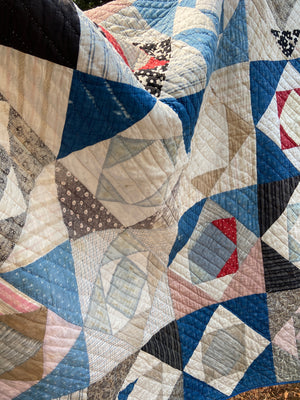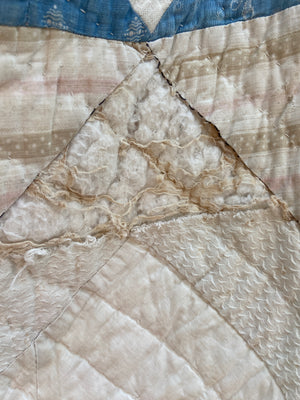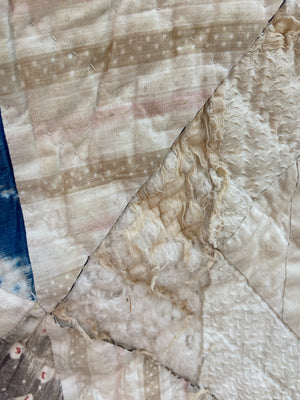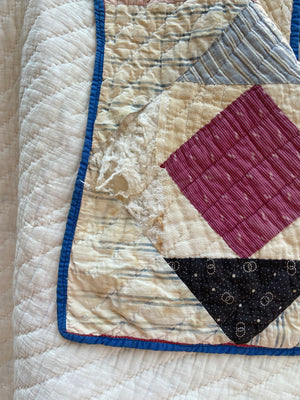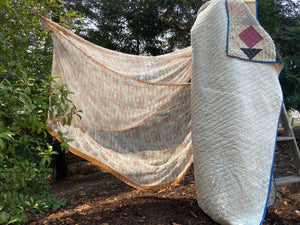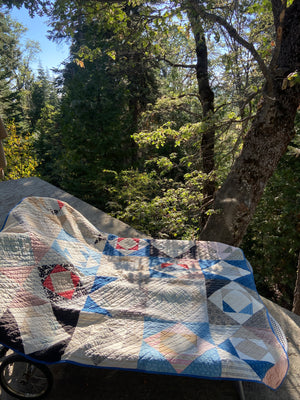 Antique 'Snail Trail' Pieced Calico Quilt
Early 1900s pieced hand stitched quilt with an array of amazing colors and prints, with hand dyed pieces and homespun fabrics as well. This is a great cooler month quit as it is more of a medium weight quilt wth thick cotton batting. The binding is the only area not hand stitched.
Condition: fair: there are a 5 areas where the batting is exposed where fabric was, as shown, and very slight discoloring to back, with fading to hand dyed pieces. Presents well and overall quilt is sturdy
Measurements: 
 77" by 62"