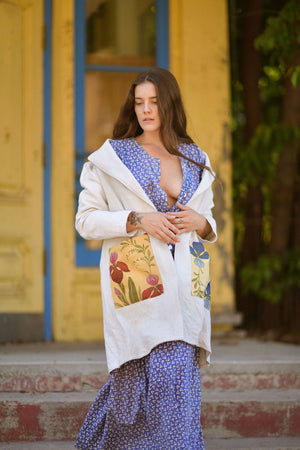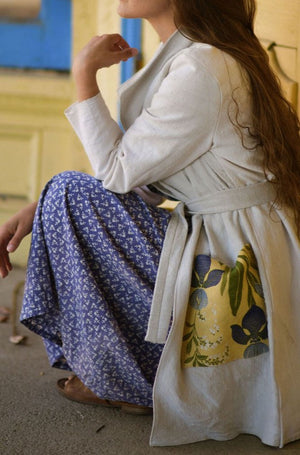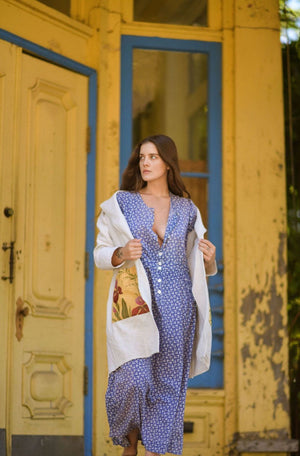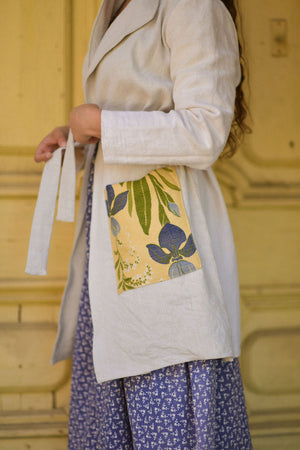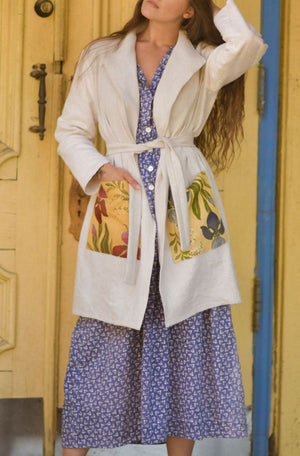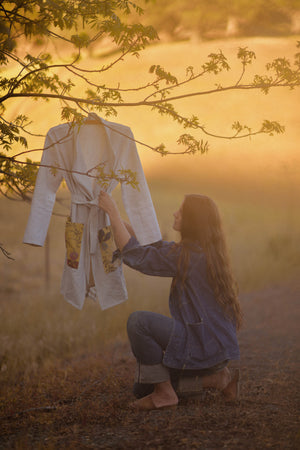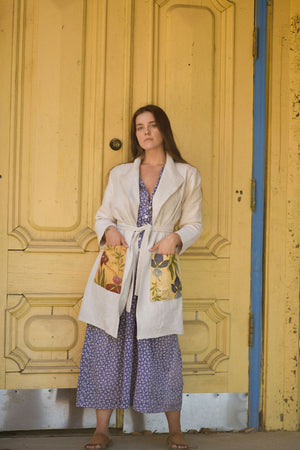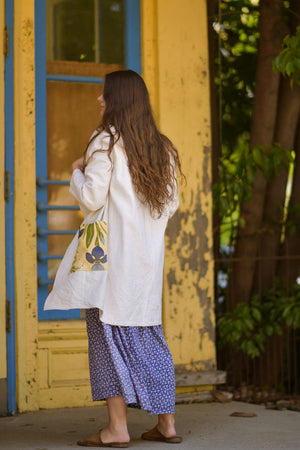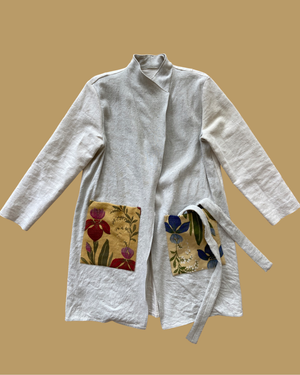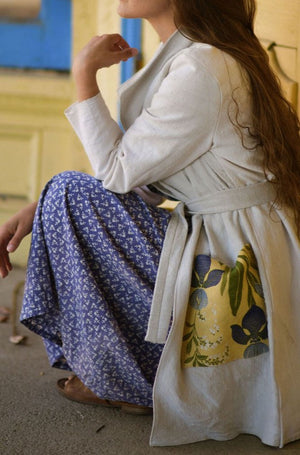 Moaniala Slate Grey Linen and Ivory Jacket
This piece is made from two styles in linen/hemp fabric and features an embroidered floral motif pocket salvaged from unfinished sewing project crafts picked from an old estate in Hayward, CA. This piece comes with a matching waist tie belt so you can style it in a variety of ways and/or use this as a skinny scarf. 
Fabric: Linen/hemp
Condition: Due to using antique fabric minor spots in fabric are normal, but overall no issues or flaws to note.
 *Model is 38" bust * 26/27" waist * 39" hips * 5'5 Height *
*Note these are taken flat, since this is an open front there is give and also can be cinched in with belt*
Measurements: 
Bust: 46"
Waist: 46"
Shoulders: 18"
Sleeve length: 22.5"
Upper arm Width: 14.5"
Hips: 48"
Length: 35"