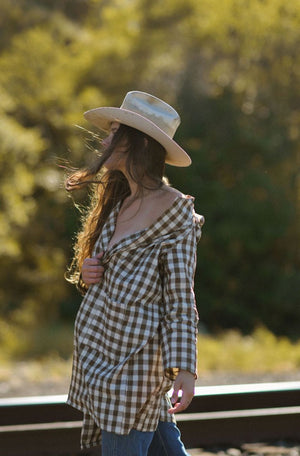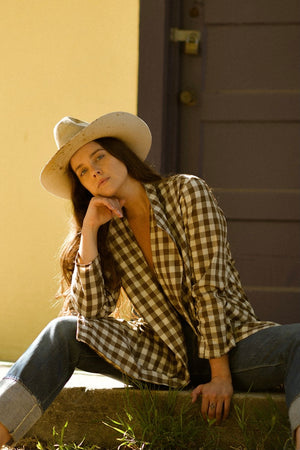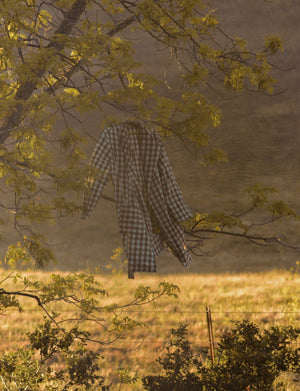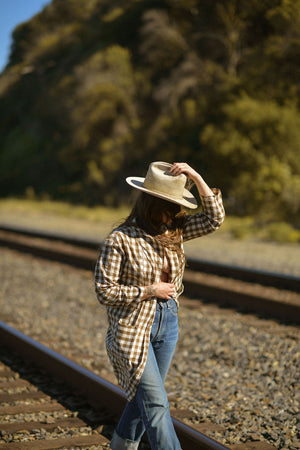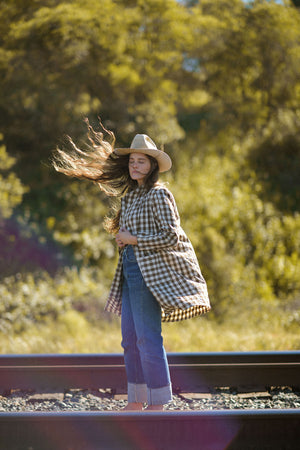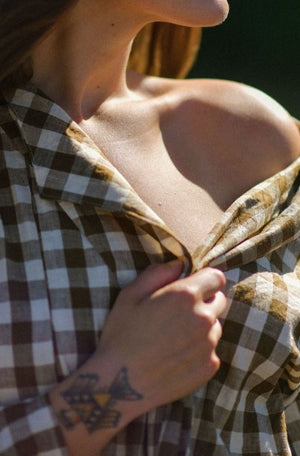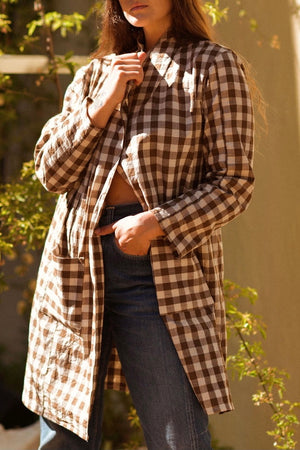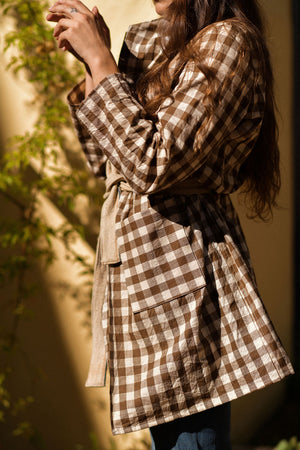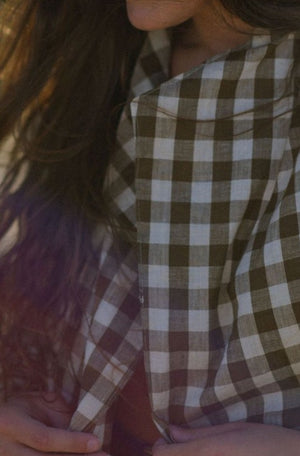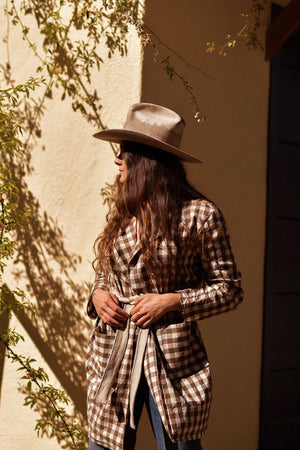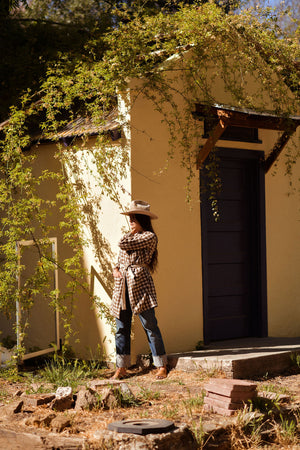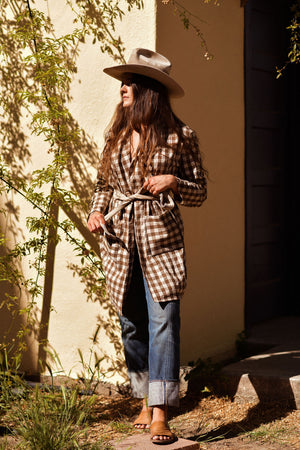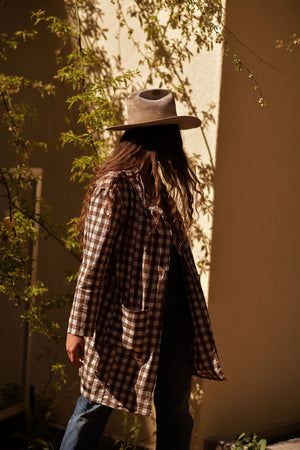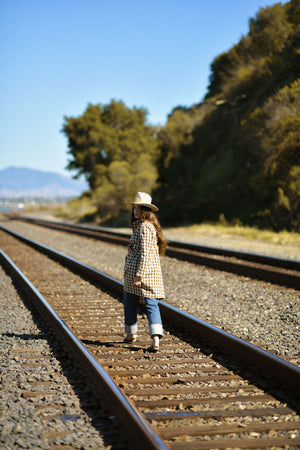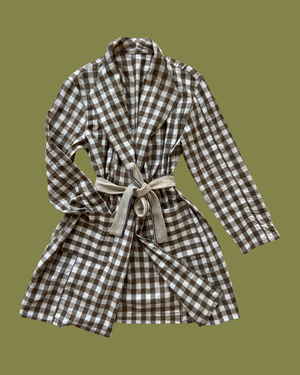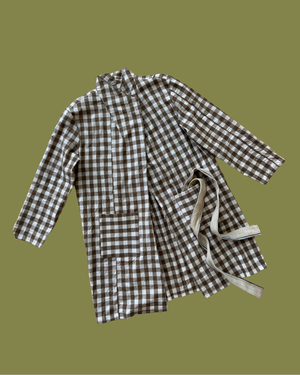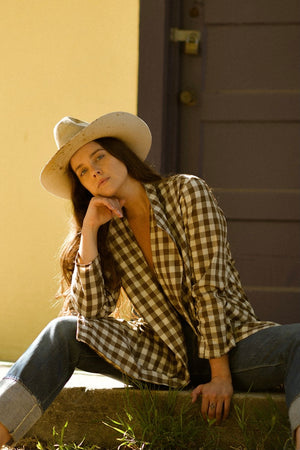 Homespun Gingham Duster Jacket
A perfect throw on piece for cooler or warmer Spring and Summer days. Made out of antique brown and cream homespun gingham fabric, this piece has a slight stand up collar/lapel that can be worn a variety of ways on the body. Super lightweight and easy, this jacket also comes with a waist belt made out of depression era grain bags in a similar neutral color palate. 
Fabric: Cotton
Condition: This piece was made from antique fabric that has been hand washed, and laid out in the sun for a few days; minor fabric imperfections are normal. No major flaws to note and presents beautifully 
 *Model is 38" bust * 26/27" waist * 39" hips * 5'5 Height *
*Note these are taken flat, since this is an open front there is give and also can be cinched in with belt*
Measurements 
Bust: 46"
Waist: 46"
Shoulders: 17.5"
Sleeve length: 22.5"
Hips: 48"
Length: 35"