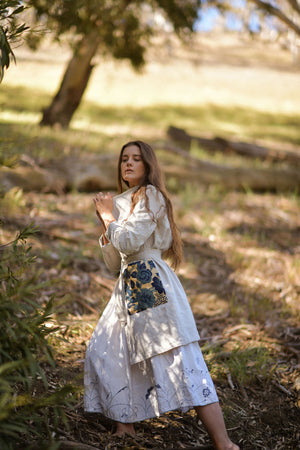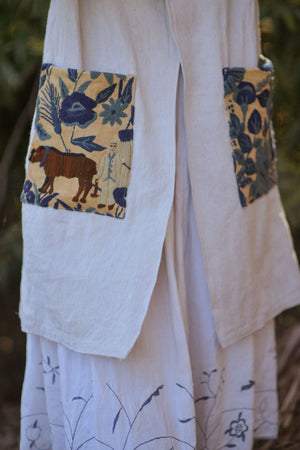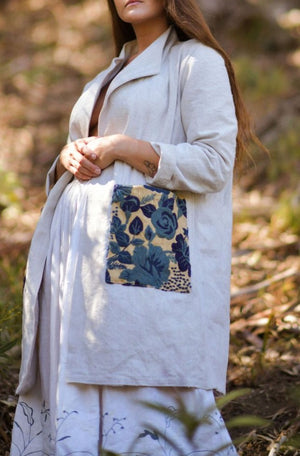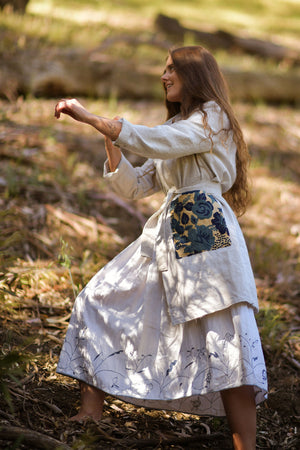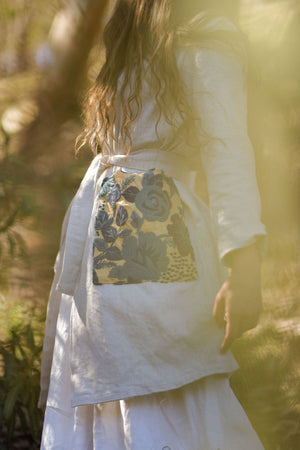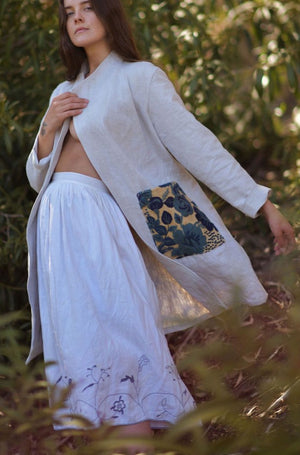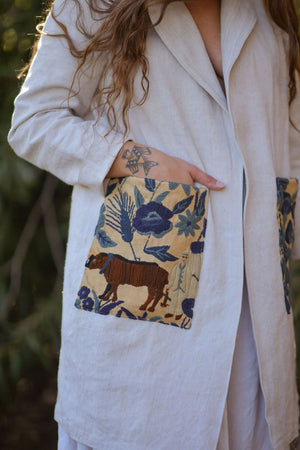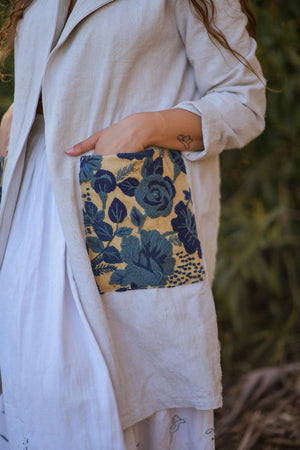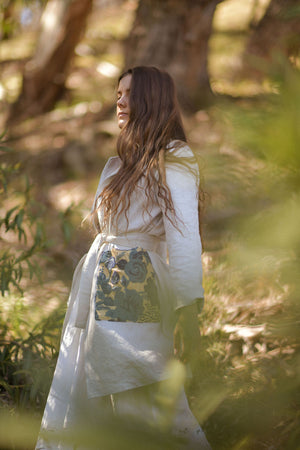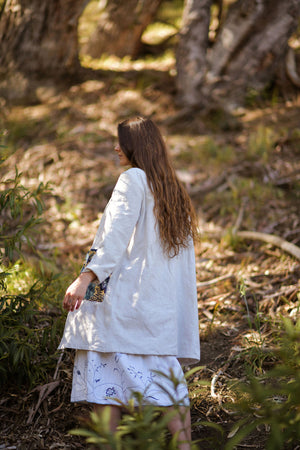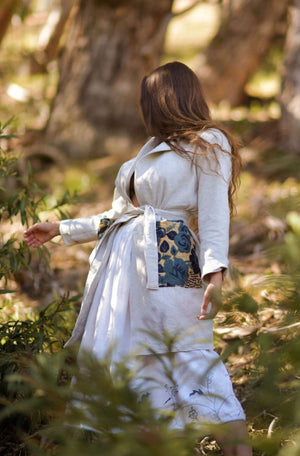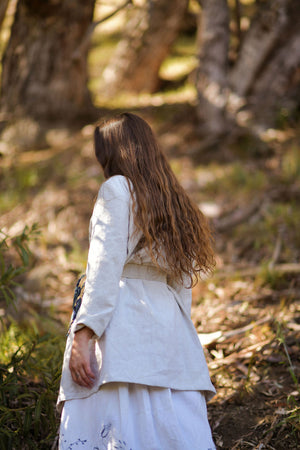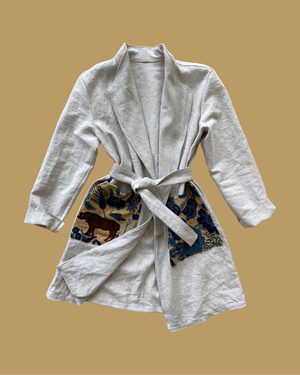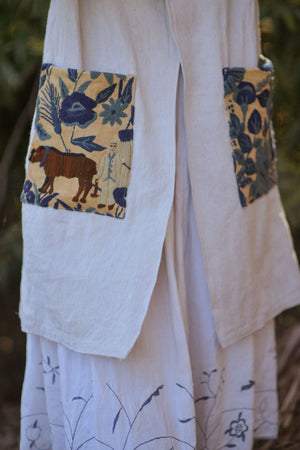 Ecru Embroidered Linen/ Hemp Duster Jacket
A combination of a light slate grey line/hemp fabric from the 1800's with a contrasting foliage and animal landscape emrbroidred fabric pocket from an old sewing notions bag. This piece comes with a matching tie waistband that be worn and tied as you please. 
Fabric: Linen/hemp
Condition: Due to the fact that this piece is made from antique fabric, small fabric differences are normal, nut there are not flaws or issues to note.
 *Model is 38" bust * 26/27" waist * 39" hips * 5'5 Height *
*Note these are taken flat, since this is an open front there is give and also can be cinched in with belt*
Measurements:
Bust: 46"
Waist: 46"

Shoulders: 17.5"
Sleeve length: 22.5"
Upper arm width: 15"
Hips: 48"
Length: 35"